Two Polish players seeded in Bella Cup
24 czerwca, 2017
Katarzyna Piter and Magdalena Fręch will be seeded in this year's 23rd International Women's Tennis Tournament Bella Cup singles.
Katarzyna Piter will be this year's number two. She is 222nd in the world ranking. Her great shape reflects in her current performance in the tournament in Warsaw. On Saturday she will play in singles quarterfinal and doubles final game.
Magdalena Fręch was seeded with number 5. This 19 year-old has 249th position in the world ranking. Her best recent recent results are Manchester tournament quarterfinal in June and semi-final in Swedish Bastad in May.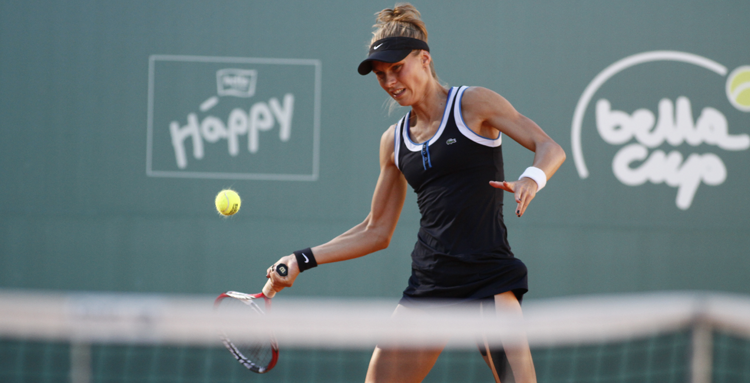 After several major changes in the entries' list and world ranking, seeded first in the tournament will be Sofia Shapatava, representing Georgia. Fans in Toruń can remember her from 2015, when she triumphed in Bella Cup doubles, teamed up with Ekatarine Gorgodze.

List of seeded contenders of this year's 23rd International Women's Tennis Tournament Bella Cup singles:
[1] Sofia Shapatava – Georgia
[2] Katarzyna Piter – Poland
[3] Julia Glushko – Israel
[4] Vera Lapko – Belarus
[5] Magdalena Fręch – Poland
[6] Katarina Zavatska – Ukraine
[7] Jasika Maleckova – Czech Republic
[8] Gabriela Pantuckova – Czech Republic