Record year
11 października, 2018
The organizers of the 24th International Tennis Tournament Bella Cup summarized this year's competition. It was a record year in terms of the number of people who got information about the tournament in Toruń.

The Bella Cup 2018 summary meeting was an opportunity to thank all of the sponsors, partners and patrons for help in organizing the tournament. At the same time, the media results of the Bella Cup were presented and these were record results. Through three television stations: TVP3, TV Toruń and KP Sport (Internet relations) information about the tournament was watched by over 2 million viewers. Bella Cup was widely present in the press (Rzeczpospolita, Przegląd Sportowy, Gazeta Pomorska, Nowości) and on internet portals, both local and nationwide.
The organizers also said that the tournament is received positive reviews not only from the fans, but most importantly also from the players.
They praise us very much. As a rule, it is always a longer, pleasant conversation. Many of them assure that they will want to come again in the next years
– said Michał Szwed, vice-president of KS Start-Wisła Toruń.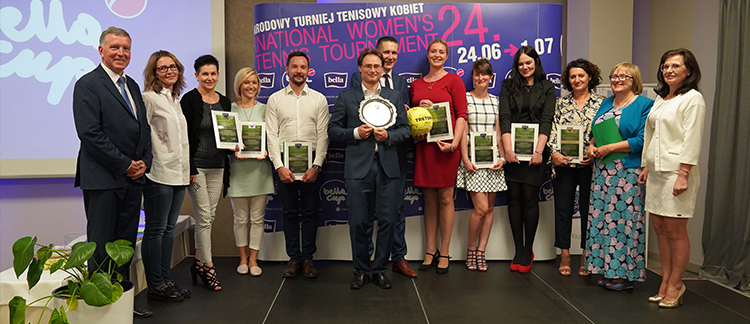 Works on the next, jubilee 25th Bella Cup Tournament have already begun.
We know that the tournament will definitely take place in a more attractive time for players – this is already confirmed. The arrangements for increasing the tournament budget and, of course, the prize pool in the 25th Tournament are underway
– admitted Jarosław Kuzel, board member of TZMO SA, the general sponsor of Bella Cup.
Bella Cup 2019 will be held from 3-9 June.