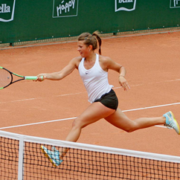 Eight players succeeded in the qualification games for the 23rd International Women's Tennis Tournament Bella Cup 2017. Among them, we will see one Polish representative – Paulina Czarnik.
Paulina Czarnik played two games today. In the first match, she triumphed with Slovakian Viktoria Surova 6:3, 6:2. In the decisive, second game, she faced Jade Lewis. New Zeland representative was a tough contender, but Czarnik has won 6:4, 6:4.
Among all the Polish players, Aleksandra Buczyńska was the one who played the longest match. This 19 year-old spent almost two and a half hours on the court with Joana Eidukonyte. Lithuanian player, after loosing the first set, pulled herself together and defeated Buczyńska 2:6, 6:4, 6:0.
Joanna Zawadzka did not manage to qualify for the main tournament. She won the first set with Ksenia Palkina from Kyrgyzstan 6:2, but lost the following two 0:6, 3:6. Last qualification round was also a finish line for Julia Oczachowska, Weronika Falkowska and Paulina Jastrzębska.
Qualified for the main tournament: Ksenia Palkina (Kyrgyzstan), Elina Nepliy (Russia), Nadiya Kolb (Ukraine), Valeriya Urzhumova (Russia), Paulina Czarnik (Poland), Irina Lapustina (Latvia), Joana Eidukonyte (Lithuania), Iuliia Sokolovskaya (Russia) and Jade Lewis (New Zeland) as the so called 'lucky looser'.
Bella Cup 2017 singles and doubles main tournament starts on Tuesday.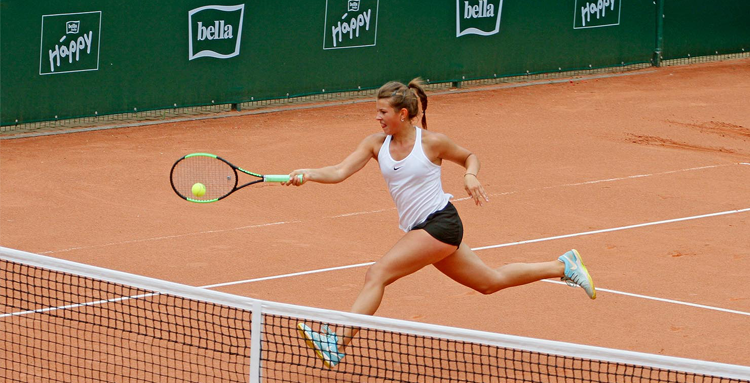 In the first singles match, after surprising withdraw of Katarzyna Piter, the highest seeded Polish representative, Magdalena Fręch (4) will face Akgul Amanmuradova. Uzbek player went all the way to the doubles finale in the last year's Bella Cup and in May 2008 she was the world's 50th best racket.

Last year's hero, Maja Chwalińska's first rival will be the qualifier Iuliia Sokolovskaya, representing Russia.