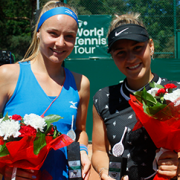 Rebecca Sramkova has won the jubilee 25th International Women's Tennis Tournament Bella Cup 2019. In the final match, she did not give any chances to the 17 year old Marta Kostiuk from Ukraine.
On Saturday, paired with Spanish player Rebeka Masarova, they were unbeatable in the doubles. It
was only the second time in the history, that a player has won two titles during one tournament's edition.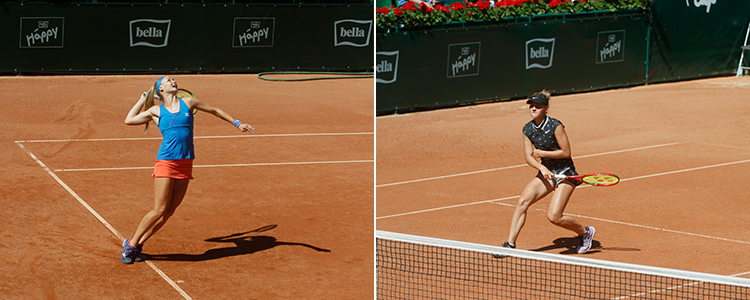 – Key to winning this match was staying calm and consistency. Just yesterday I was feeling pretty bad and I was ill, so I am even happier with that victory! It was a really extraordinary week for me. I am very grateful to all the people responsible for organising that tournament. The service, courts and overall atmosphere were on a very high level.
– said Rebecca Sramkova.
Sramkova did not lose even one set during the whole singles tournament. She defeated Marta Kostiuk 6:1, 6:2 in exactly 56 minutes. She started off with a break in the first game and controled the match all the way till the very end. In the whole match she had 58 balls, while her opponent 32. It is a rare statistic, but Kostiuk has won only one game she was serving.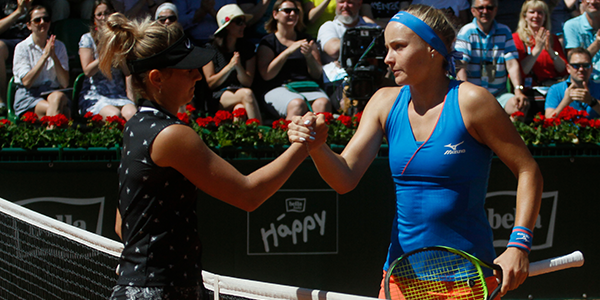 – It was not my day and Rebecca was playing really well. I was trying to change things up and fighting for every game, but without any results. Despite all that, I will remember visiting Toruń very well.
– said Marta Kostiuk after the finale.
This year's tournament had the highest price pool in its history – 60 thousand dollars. That record pool also means, that players will score more ranking points on their accounts. Rebecca Sramkova 100 and Marta Kostiuk 60. For the Slovakian player it was a second Bella Cup finale in a row. Last year she was defeated in the final match by Czech representative Barbora Krejcikowa 1:6, 5:7.